Reusable, Washable Face Masks with Adjustable Elastic Locks, Adjustable Nose Piece + Option for Built-in, Permanent Filter!
---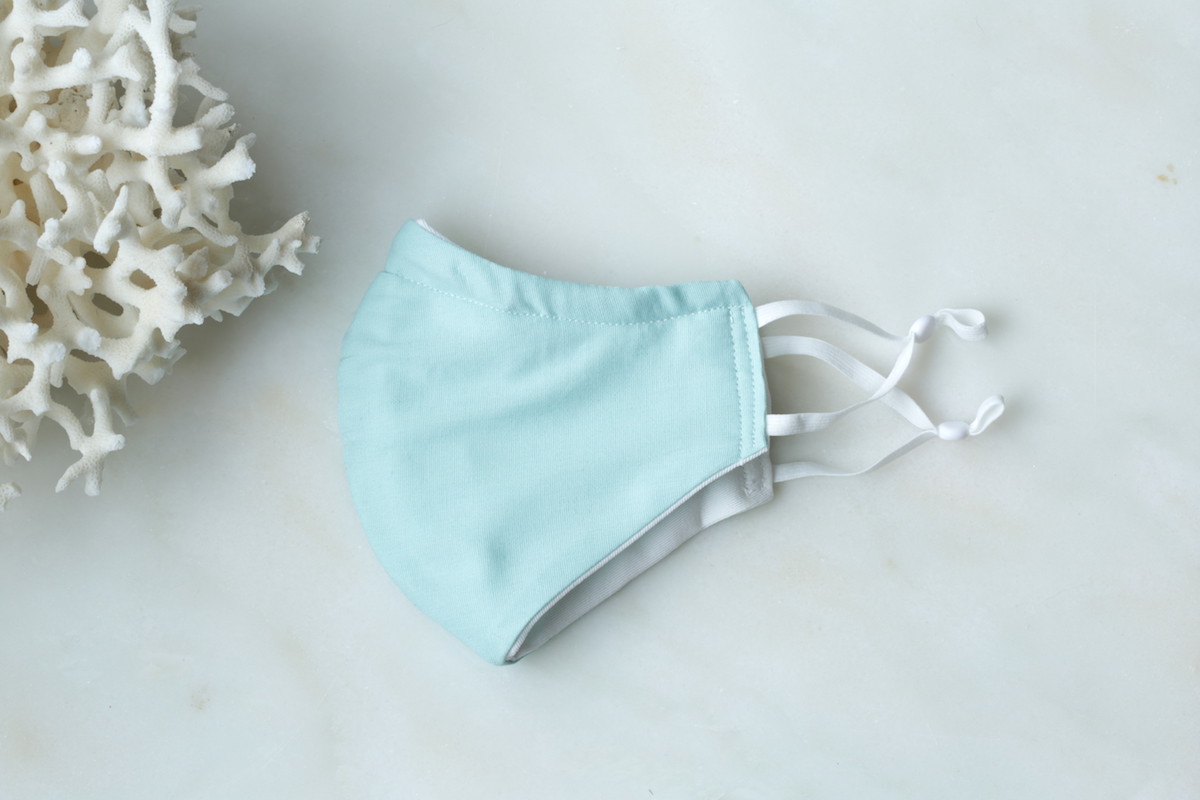 We've made more than 600 masks for our customers! Now with soft, adjustable elastic locks for a perfect fit. Scroll down for reviews. Plus, check out the dozens of fabrics we offer.
---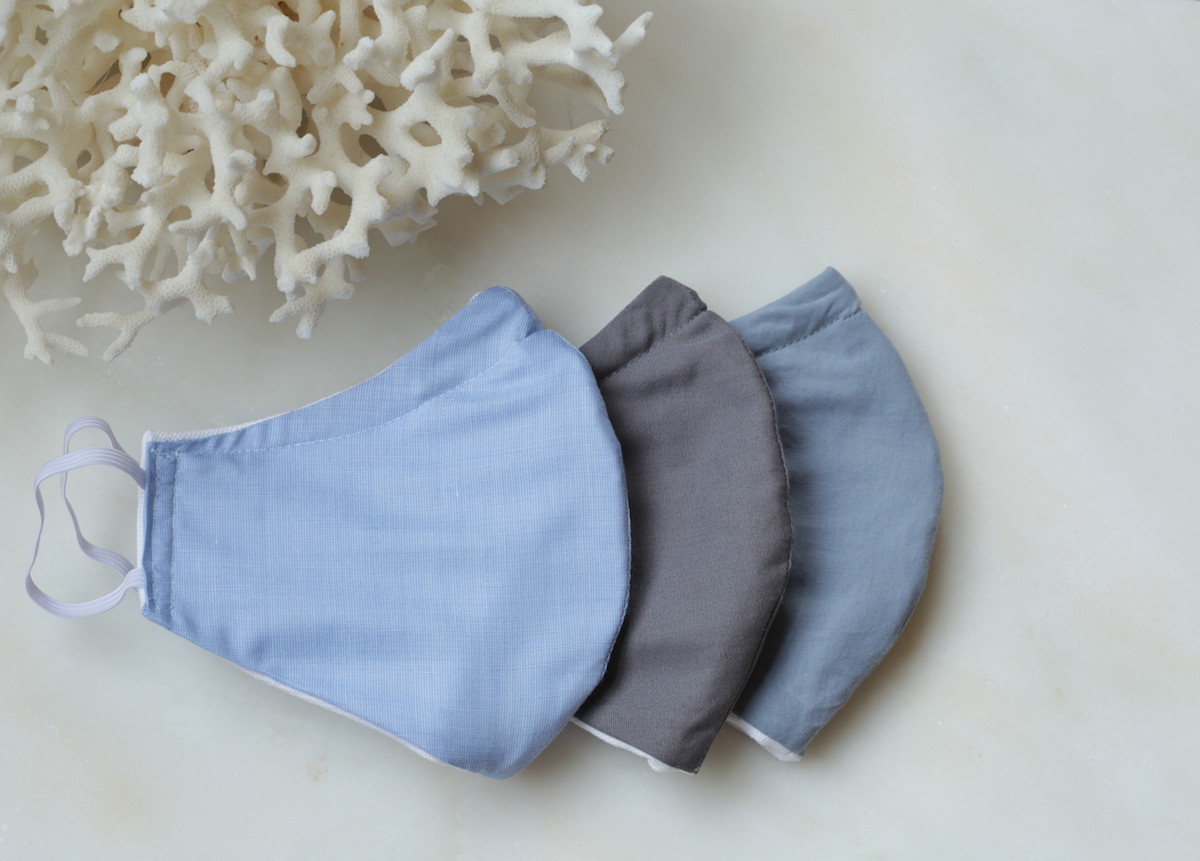 ---
---
---
---
---
---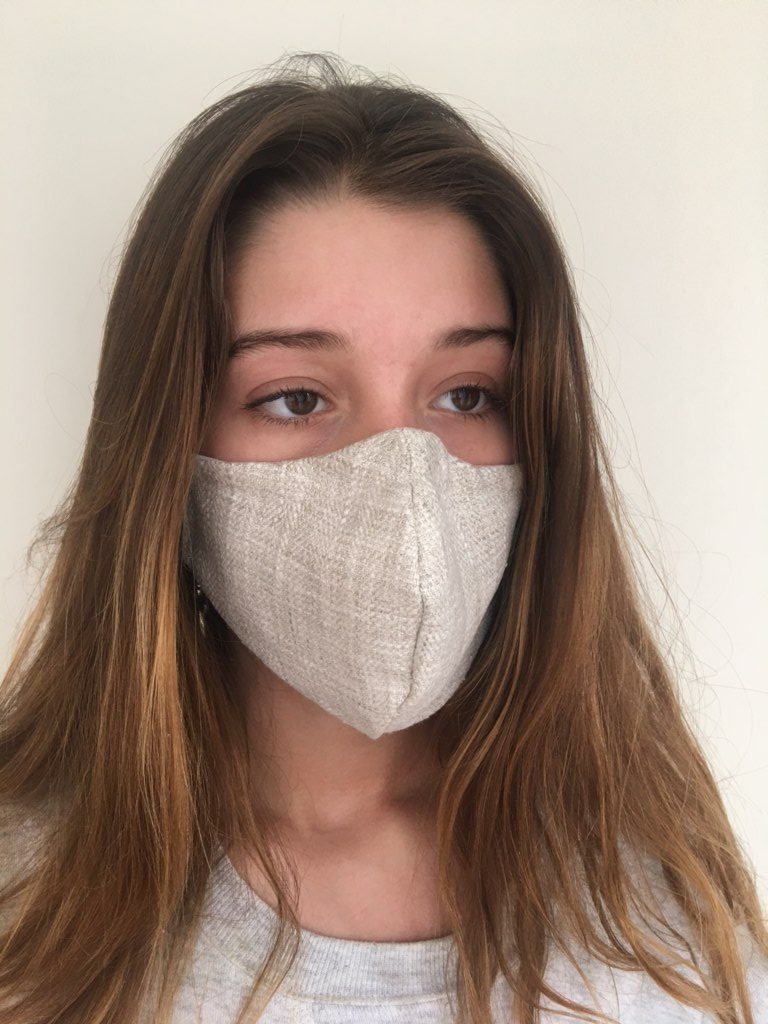 ---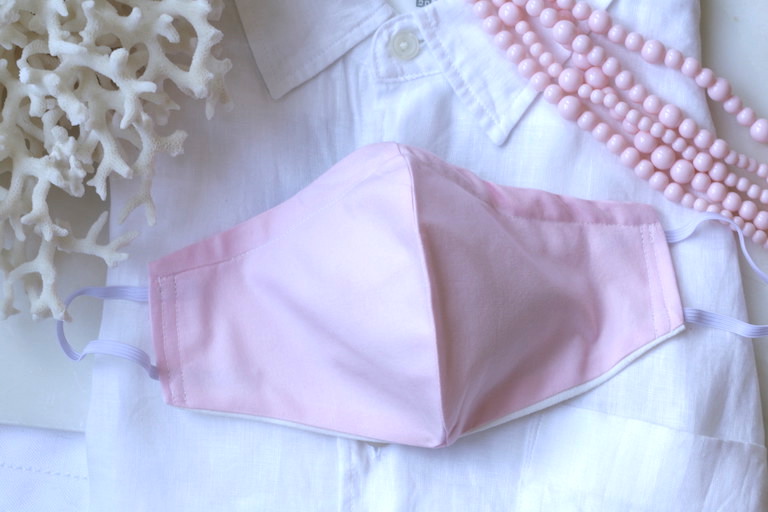 ---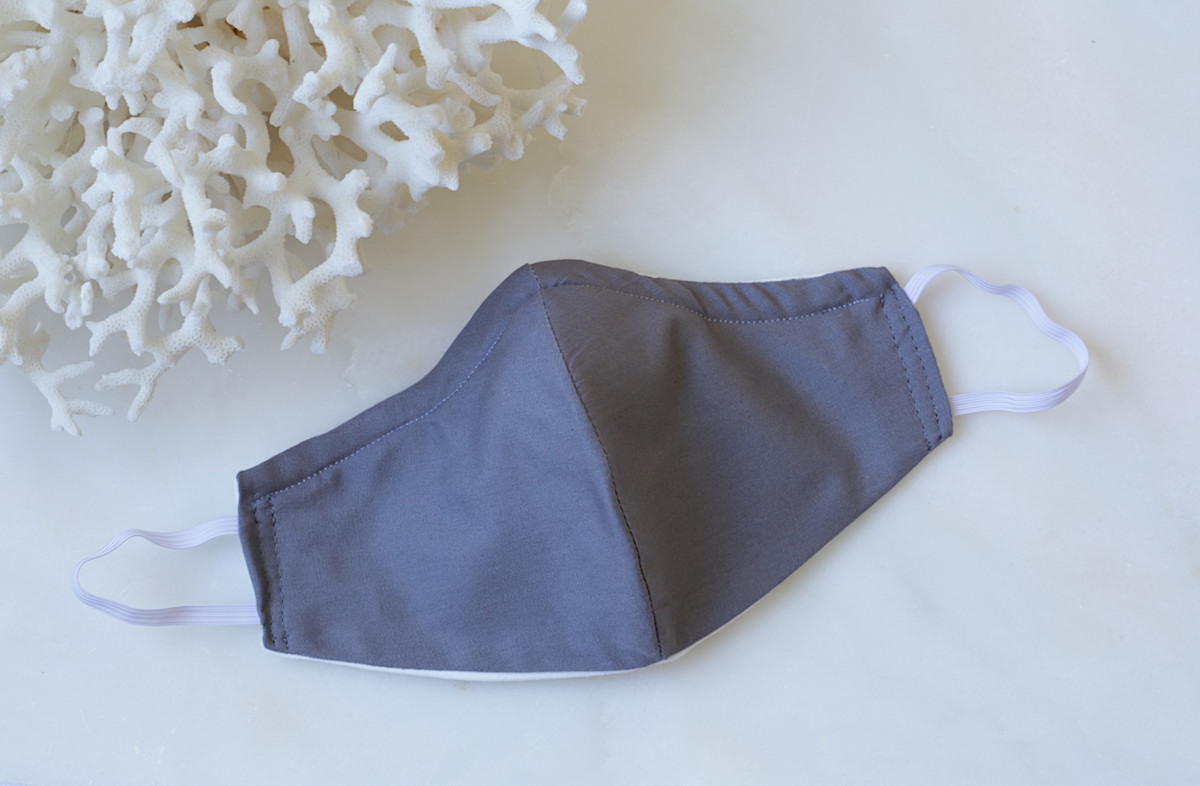 We ship within the USA. The cost will be calculated after you place your order. Free shipping when you order 4+ masks.
---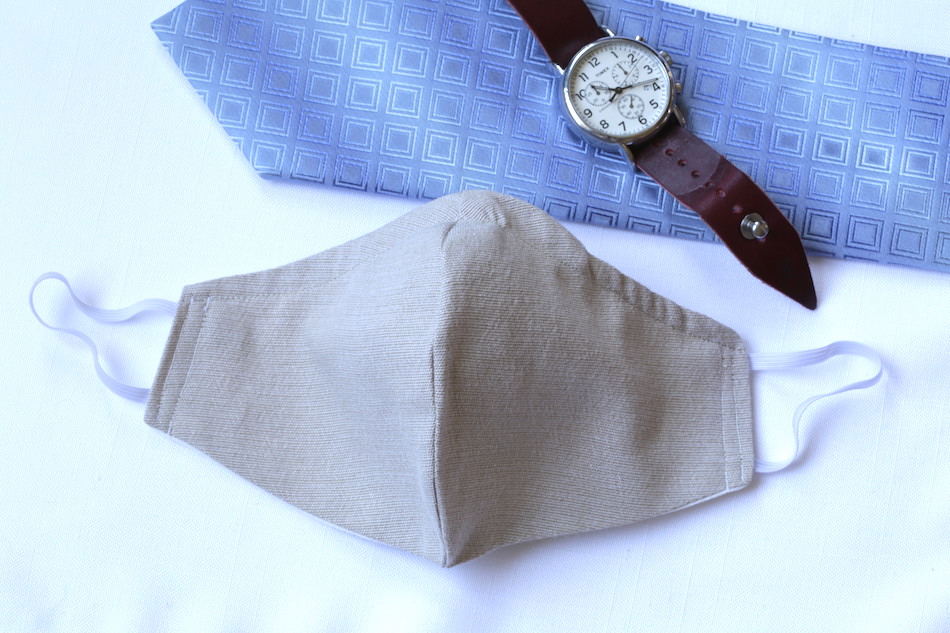 ---
"I have several different masks at this point, but these are by far the best fit for when you need to keep it on for more than a few minutes. And I love that they have the extra filter inside offering extra protection. They are shaped to fit your face they don't pull across your nose and mouth. Multiple sizes for big and little people and now adjustable ear straps!"

— Cris Krachon
---
"I actually ordered from four different sources and these masks are my favorite! They are comfortable and came with great detailed instructions. Ordering and pick up was super easy and they had offered to drop them off as well. Great masks from great neighbors."

— Kathleen Dunlap
---
"I've enjoyed using the new mask I just received from y'all this week. The construction quality is A+ (so much better than the others on the market). I loved picking out the fabric design and having the option for the ear elastics!" 

— Jennifer Turner
---
"My family ordered masks from The Decorated Way, Ebay and a scuba company. The masks from The Decorated Way are the nicest of the bunch, as well as the most comfortable to wear. Their fit is snug so I feel like they offer us protection, they wash well, and retained their shape even after drying. And best of all, the fabrics were so nice and the mask itself stylish enough (for a mask) that my teenagers agreed to wear them!"

— Michelle Steele
---
"These are extremely well-made professionally-made masks. The filters are beautifully and neatly woven into the fabric. The color/fabric options are numerous and lovely. Paying with PayPal and their delivery right to my door sealed the 5-star experience. Highly recommend these masks and working with The Decorated Way."

— Elizabeth Gibson
---
"I want to recommend Masks by The Decorated Way. I have ordered 12 masks for me and my family, and we are all so pleased with them. The fabrics are attractive and of good quality, and hold up under numerous washings. Just what we need right now."

— Barbara Reid
---
Bought two of Travis' masks during the height of the lock down. She was a joy to work with ; and the masks are wonderful. The whole mask is washable, the nose guard is adjustable and they include high-grade filter( though not medical grade). She has expanded her fabric selection with some fun new prints. I heartily recommend Travis, her daughters, and her masks.

— Leleigh Ellinger
---
"I am a pediatric home care RN and we have very limited access to decent masks. I ordered several of these for all of my family members. Although they are not N95's, I take comfort and feel a little more secure that the filter is made from the same material as N95's. They are incredibly comfortable and fit snug. Covid is not going away anytime soon and seeing how many people are refusing to wear masks right now, it is more important than ever for personal protection. Every precaution helps. Be safe out there!!!"

— Kim Kaufmann
---
"The masks my family received from Masks The Decorated Way are good quality. The fit is snug and the material is comfortable. Easy to wash and re-use. Support local business."

— Angela Smith
---
"I bought masks with filters from The Decorated Way for our family and they fit extremely well (they're adjustable!). Fabrics are beautiful, very well made and have held up nicely in washing machine. Highly recommend."

— Lisa Jern
---
"Fashionable, functional and comfortable - there are perfect options for all ages. I bought my masks from The Decorated Way a few months ago and every member of my family has worn one. I highly recommend them."

— Stephanie Fitzsimmons
---
"These are well made, comfortable masks! So easy to order and arrived promply. I highly recommend them."

— Lee McColl
---
"These masks are well-made, fit securely, and make me feel much safer as I'm shopping for necessities. They are also comfortable and feature nice, stylish fabrics."

— Jennifer McLaine Green
---
---
"The masks fit perfectly and keep their shape after washing. I am so thankful to the innovative Ward production team for this peace of mind."

— Kim Zemmali
---
"I love the fit around the nose. It stays on well, so no slipping where I have to touch my face. Also, not too hot where I am sweating. Thank you so much!"

— Brandi Diamond
---
---
---
---
---
---
---