Ampersands are great way to add a flourish to any digital design you create, be it an ebook cover, a website logo, a social media cover photo, or more. They really give a professional look even if you're DIY-ing it.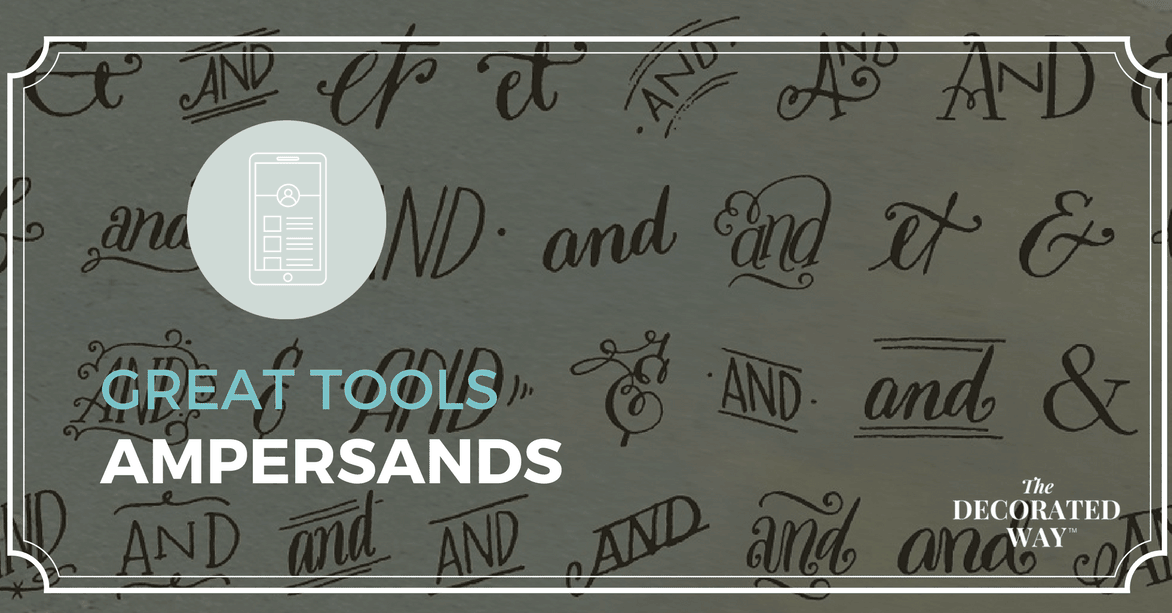 They can include just the ampersand symbol "&" or the word "and" written in an interesting way.
The collection shown here is called Bookeyed Sadie Ampersand, and is by Tart Workshop*. I love it because it immediately conveys a whimsical, decorated look to anything I design.
The collection comes with  46 glyphs in OpenType and TFF font formats. When I last checked it was just $3 on Creative Market!
---
---
*Pearl Multimedia LLC is an affiliate of Creative Market.