Whenever you're planning a form or page with a CTA, or call to action, consider putting a person on it. A good example of a CTA is a lead capture form, such as a landing page or an email capture box. These pages are designed to convince someone to take a specific action.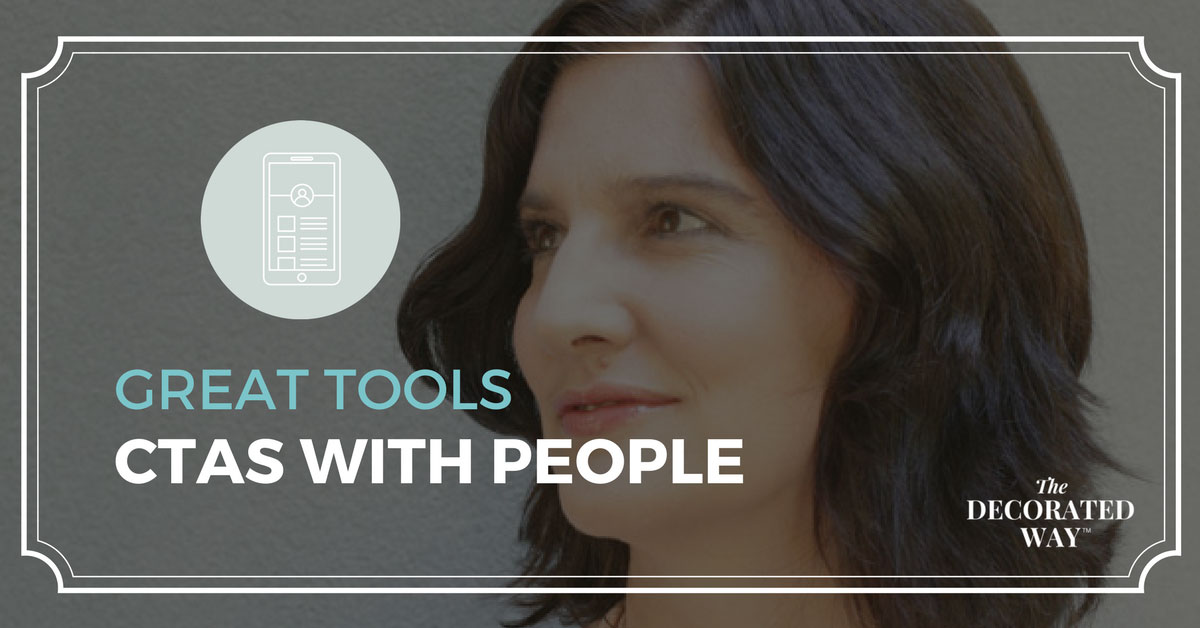 For example, maybe you want them to give you their email address in exchange for a free PDF you're giving out. Or maybe you want them to buy an online course you're selling.
So why put a person? Studies have proven that showing a person can grab readers' attention faster, and inspire them to click on a link more readily.
People trust other people more than they trust brands.
One of the best people you can put on CTAs for your brand is YOU. It can help readers feel more comfortable with you, and even more trusting.
One strategy that many online marketers use is to put the person in profile, facing whatever the CTA. Check out the landing page for The Decorated Way for an example. 🙂
---